Arctic Nordic Alpine – In Dialogue With Landscape, Snøhetta
In cooperation with Zumtobel and AW Architektur & Wohnen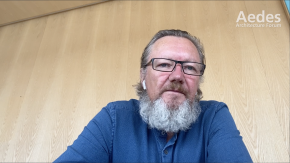 Exhibition
4 July - 20 August 2020

Venue
Aedes Architecture Forum
Christinenstr. 18-19
10119 Berlin

Opening Hours
Tue-Fr 11am-6.30pm
Sun-Mon 1-5pm

Livestream Exhibition Tour with Kjetil Trædal Thorsen, Snøhetta

Date: Monday, 17 August 2020, 5-5.30pm (CET)
Instagram: @aedesberlin

Kjetil Trædal Thorsen, Architect and Co-Founder of Snøhetta, will guide through the exhibition providing exclusive background information on the projects shown. Instagram followers can send questions, which he will answer directly in the livestream.


powered by